Intrepid® is a broad spectrum insecticides for Chilli & Cabbage. It gives superior control for DBM and Mites.
Intrepid is a novel chemistry that saps energy out of insects, thereby rendering them weak. It belongs to the diacylhydrazine class of insecticides and has a novel mode of action that mimics the action of the molting hormone. It has contact & stomach action and also has systemic properties. Intrepid works by disrupting the production of adenosine triphosphate, in the insect nervous system.

Introducing BASF Intrepid® New Pack with Child-Lock Cap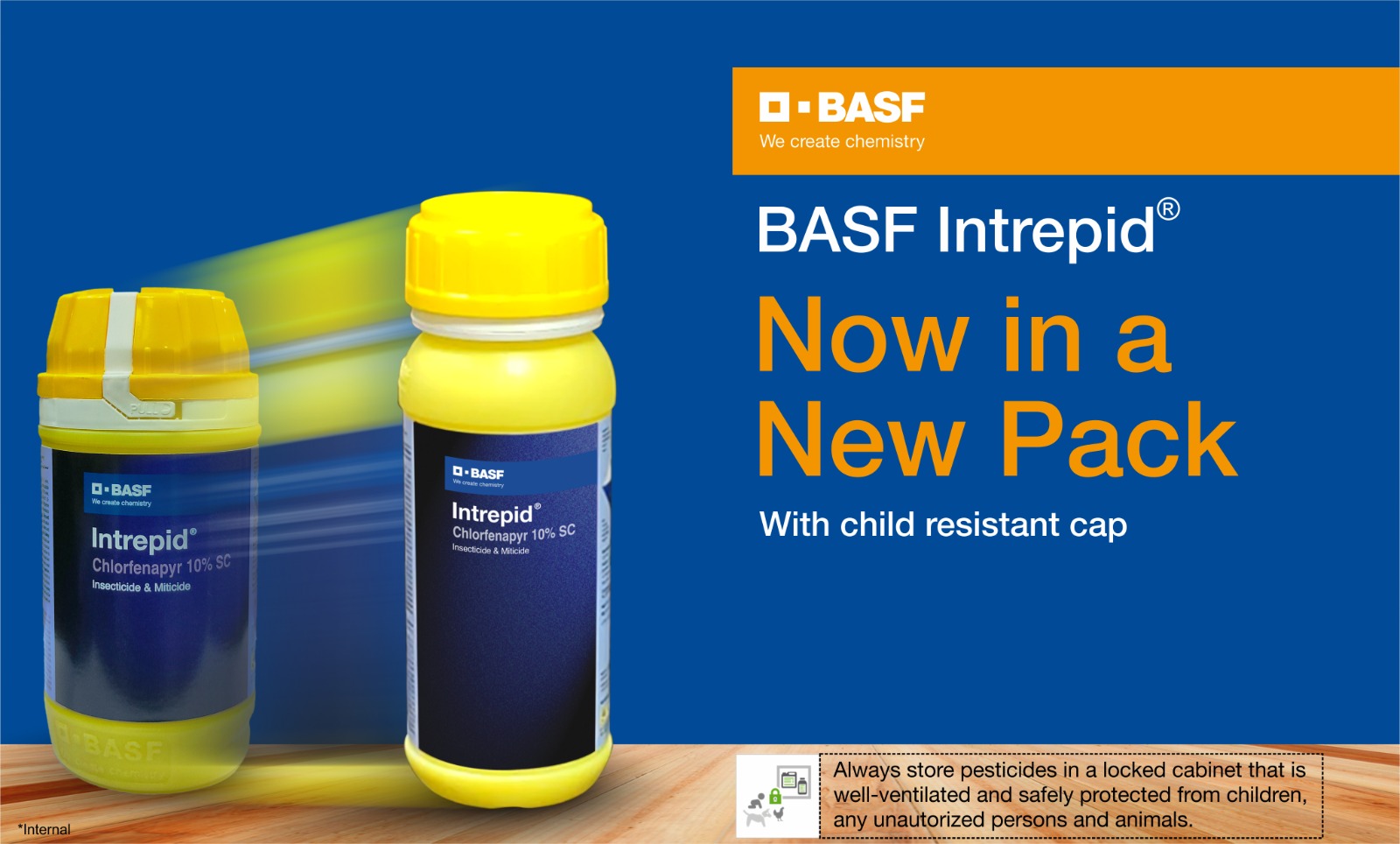 How it works?
Novel mode of action
Interferes with respiration & acts on mitochondria (power house)
Intrepid stops the battery of the insect !! (Conversion of ADP to ATP in Mitochondria generates chemical energy for cell functions in insects)
Intrepid lodges between inner and outer membranes of Mitochondria and prevents ATP production.
Hence cells stop functioning and insect dies from inability to produce its own energy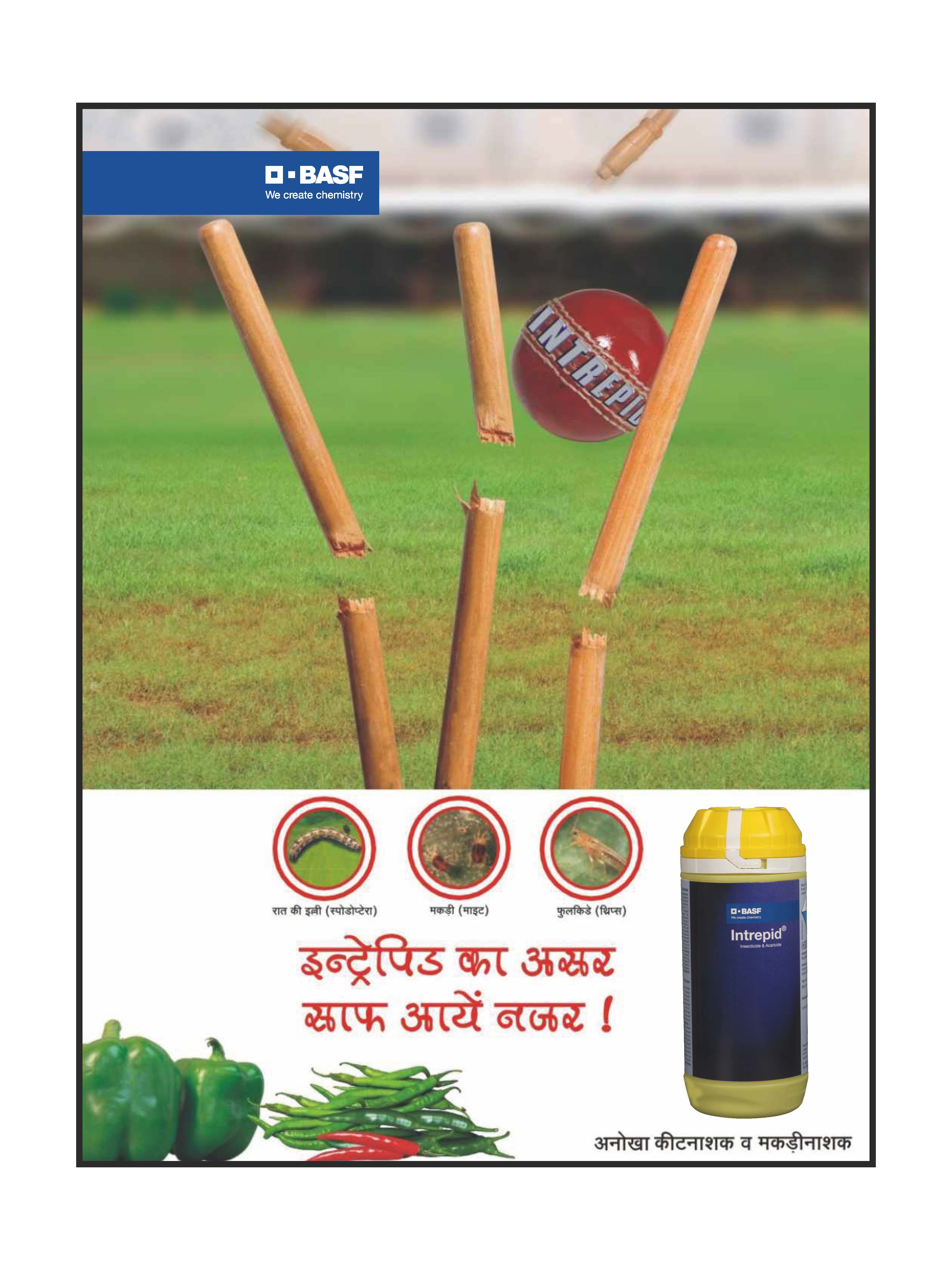 Product application information
Chilli

Target Disease
Dosage/Application rate
Water Volume
PHI
When to Apply
DBM & Mites
300-400 ml/acre

200 L/acre

5

1st spray at 30 to 35 DAT
2nd spray at 65 to 75 DAT
 

Cabbage

Target Disease
Dosage/Application rate
Water Volume
PHI
When to Apply
DBM & Mites
300-400 ml/acre

200 L/acre

7
1st spray at 35-40 DAT 
2nd spray at 50-60 DAT