BASF Solutions for Apples
When it comes to apple production, we know that common diseases, such as Alternaria, Marssonina, Powdery Mildew and more, might decrease your crop yield. Therefore, a robust management with innovative and sustainable solutions is a must.
Learn how BASF can help in the management of apple diseases: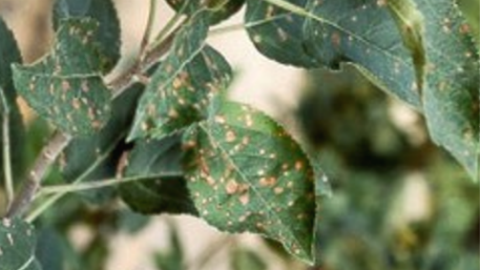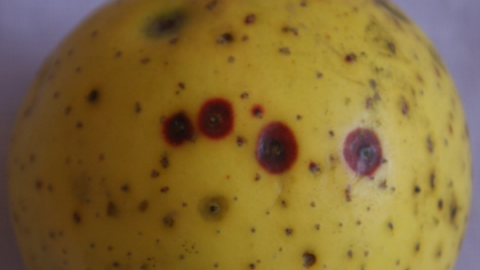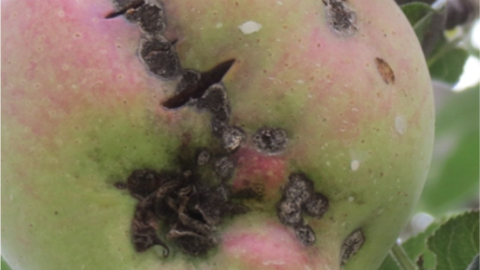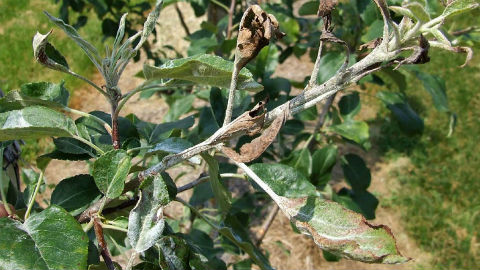 Other diseases include sooty blotch, blue mold, gray mold and white rot.
Our broad spectrum fungicides Merivon® and Cabrio® Top provide an integrated solution for disease management in your apple orchid.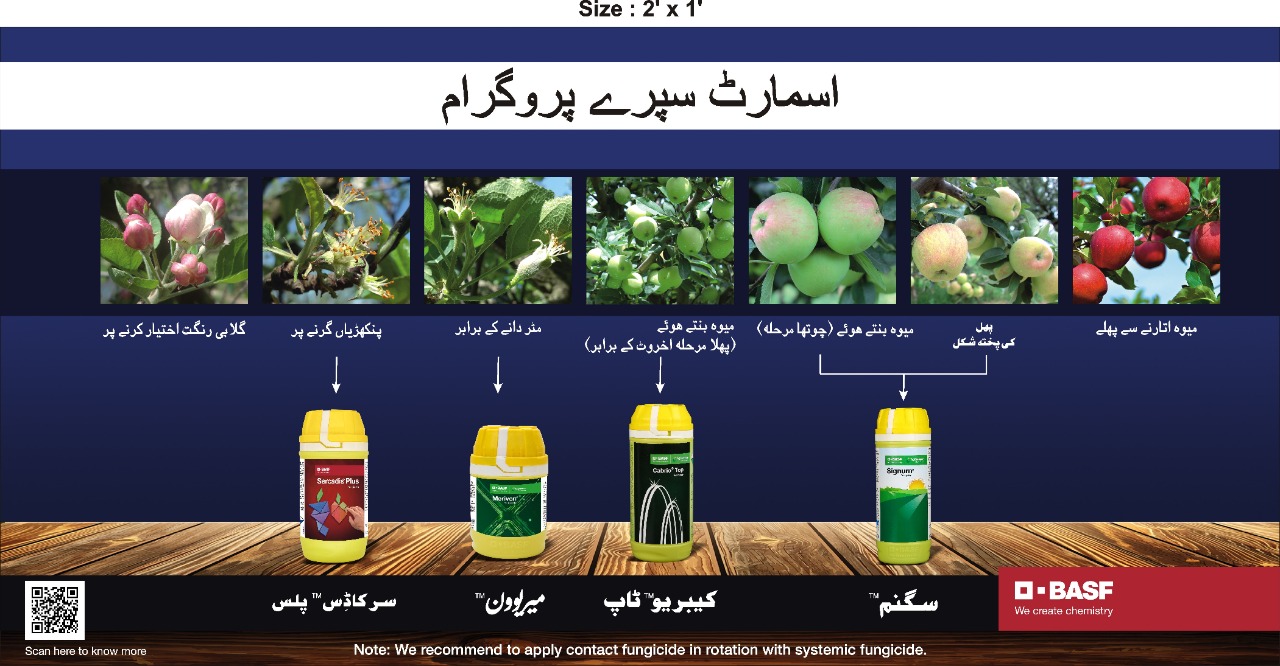 Recommended for Kashmir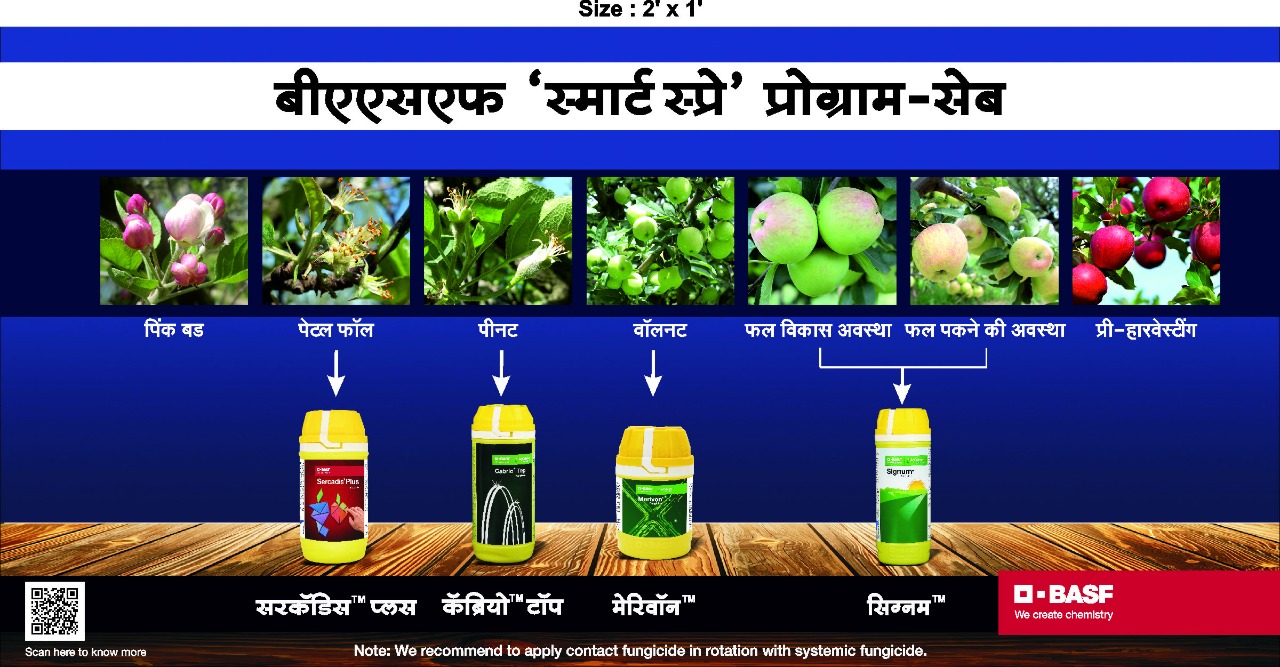 Recommended for Himachal Pradesh
More information about Apple production in India

Apple trees are cultivated worldwide as a fruit tree, and is the most widely grown species in the genus Malus. There are more than 7,500 known cultivars of apples, resulting in a range of desired characteristics. Different cultivars are bred for various tastes and uses, including cooking, eating raw and cider production.


Apples have been grown for thousands of years in Asia and Europe. Globally, India ranks 5th in apple production. Apples are mainly grown in the North Indian states of Jammu and Kashmir (J&K) & Himachal Pradesh (H.P). Due to introduction and adaptation of low chilling cultivars of crops like peach, plum and pear, they are also now being grown commercially in certain areas of the north Indian plains. About 99 percent of India's apple area falls under the Northern Hills region, covering 6 districts of J&K (Srinagar, Budgam, Pulwama, Anantanag, Baramullah, Kupwara), 6 districts of H.P. (Shimla, Kullu, Sirmour, Mandi, Chamba, Kinnaur)
Frequently Asked Questions (FAQ) for Apple Production
Here's what apple farmers have to say about BASF solutions: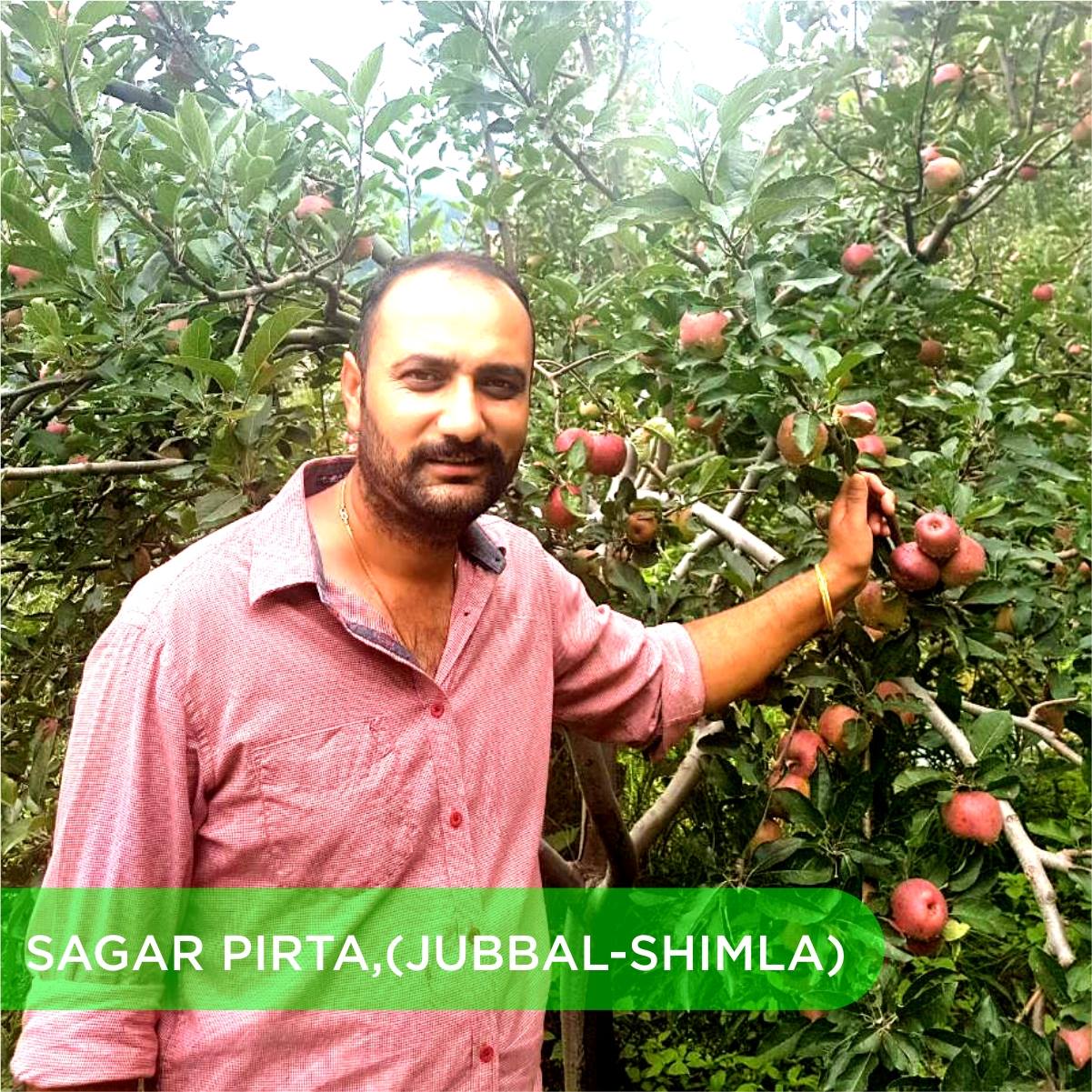 "I have used BASF's Merivon® and the results are commendable. Inspite of rains and extreme humidity, there are no symptoms of Alternaria or Marssonina in my apple orchard. After spraying Merivon®, I also observed that the leaves are healthy and fresh which is helping a lot to enhance the fruit quality. I recommend all the apple growers to use Merivon® and get the best quality apples."