Give a powerful start to managing Powdery Mildew and broad spectrum control of other diseases with Sercadis® Plus, a brilliant combination of Xemium® and an acclaimed DMI chemistry.
Sercadis® Plus contains Xemium®, an innovative active ingredient belonging to the carboxamide class (SDHI) and Difenconazole a well-established and known safe Triazole (DMI). It provides broad spectrum disease control with focus on scab & powdery mildew.
How it works?
Sercadis® Plus builds on the complementary strengths of Xemium and Difenoconazole giving rise to a broad-spectrum product with a reduced resistance risk.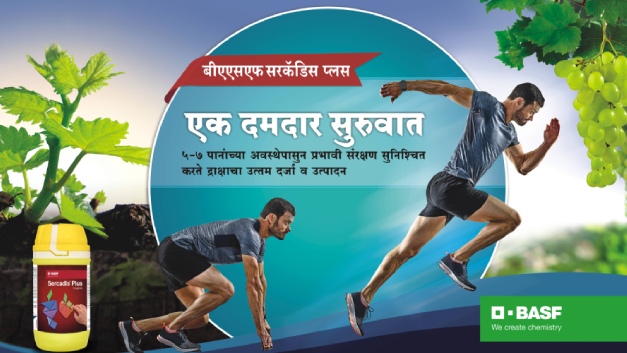 Benefits of using Sercadis® Plus
Outstanding protection against broad spectrum of diseases such as Powdery Mildew in Grapes, Scab and Powdery Mildew in Apple
Excellent new leaf protection
Favourable PHI and Robust MRLs which offers an easy and safe use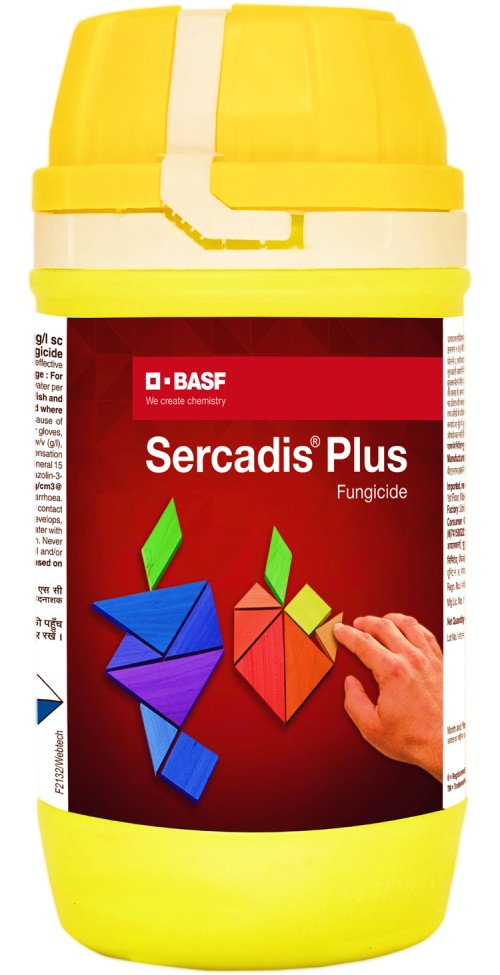 Product application information:
Grape

| Target Disease / Pest | Dosage / Application Rate | When and how to apply |
| --- | --- | --- |
|     Powdery Mildew |         320 ml/acre |       5-7 leaf stage |

Apple

Target Disease / Pest
Dosage / Application Rate
When and how to apply
   Apple Scab & Powdery Mildew 

 

Foe 40 ml per 100 litre of water

      Petal fall stage