BASF Solutions for Rice
Rice is one of India's most important food crop, and we offer solutions to support rice farmers in increasing yields and bringing more innovations to the market in the coming years.
BASF offers innovative and flexible solutions for the cultivation of rice. Our products are already widely acknowledged and welcomed by rice farmers around Asia and the globe. In addition to our crop protection solutions, BASF offers professional and technical support to rice farmers to help them increase yields -- which in turns increases their income and ensures the nation's food supply.
BASF is a member of the Sustainable Rice Platform (SRP), a multi-stakeholder partnership that promotes resource efficiency and sustainability throughout the rice value chain.
The occurrence of diseases like Rice Blast & Sheath Blight and Tough to control weeds are the key factors preventing rice growers in India from reaping higher yields. Our crop protection team aims to understand the needs of growers, and bring revolutionary and innovative solutions to the market. 
Learn how BASF can help in increasing the rice productivity: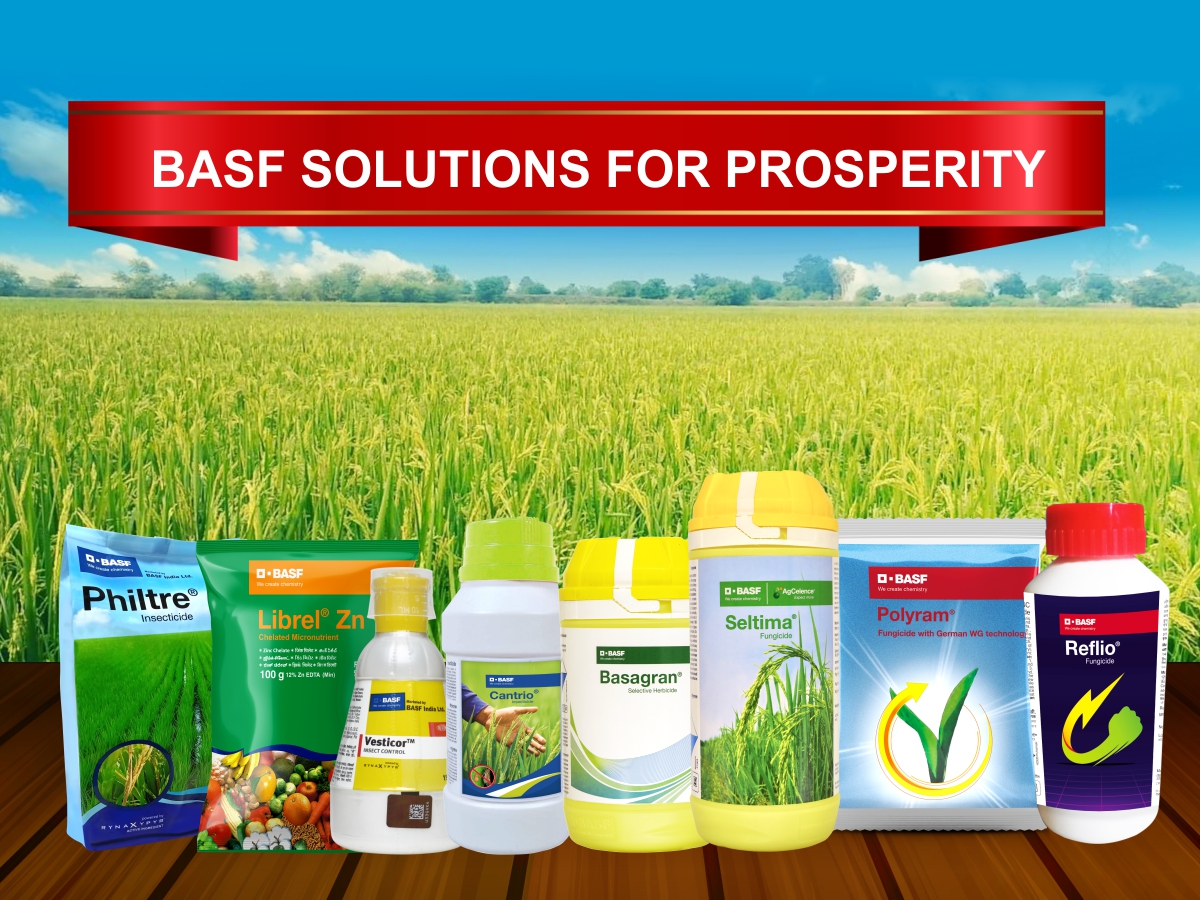 Seltima®
Control rice blast and give your crop extra plant health benefits with this specially formulated fungicide. 
Seltima® was specifically developed to offer rice farmers a highly effective solution to protect their plants from fungal diseases, while preserving the aquatic environment. Its special encapsulation technology ensures a precise release of the active ingredient directly on the rice leaf surface, where it acts.
Seltima® delivers outstanding efficacy against leaf blast and is also part of BASF's AgCelence® range of products delivering higher yield and quality beyond disease control.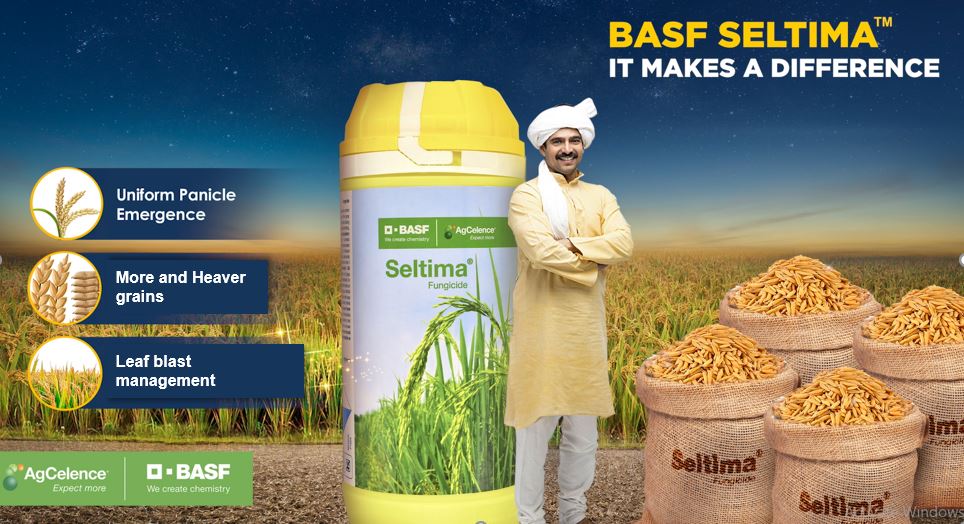 Target Disease
Dosage
When and How to apply
Rice Blast
400ml/acre

1st spray: At Booting Stage

2nd spray: At Flowering Stage 

Polyram®

Polyram is broad spectrum contact fungicide from EBDC group for wide range of crops. It provides Broad spectrum disease protection with safe Zinc (14%) supplement, which helps in better crop health.
Polyram is an ideal tank mix and spray program partner due to its versatile Mode of Action i.e. multisite action. Polyram has the very small particle size of WG formulation which:

1.    Provides more biological activity because they give better coverage of the plant surface
2.    Suspends better and stay in suspension for longer
3.    Adhere better to the plant surface and are better redistributed by light rain or dew
Benefits

•    Protection: Broad spectrum disease control
•    Nutrition: Healthy Green Crop- Added Zn 14% 
•    WG Formulation: Easy dispersion in water & No stains

BASF Basagran 

Get rid of sedges and broad leaf weeds in your rice field with Basagran®, BASF's proven solution for tough weed problems.  Basagran® is a herbicide providing effective & reliable solutions for superior control of tough weeds.
Basagran® contains Bentazone 48% SL.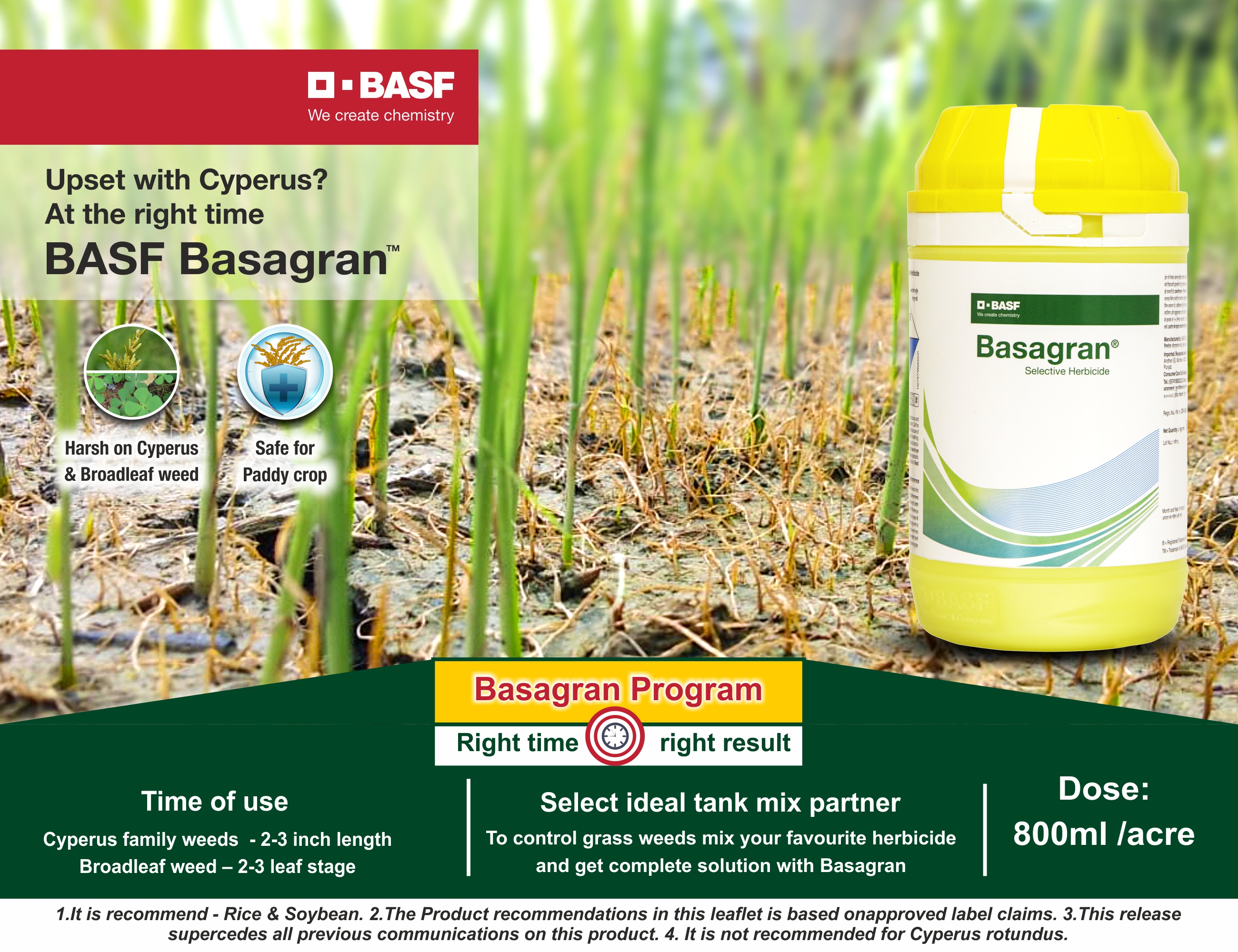 Benefits
•    Effective control on Sedges and broadleaf weeds
•    Excellent crop safety: Good fit in direct seeded and transplanted rice
•    Ideal tank mix partner for other herbicides
How it works?
Basagran® is PS II herbicide which are based on irreversible blockage of the photosynthetic electron transport thereby inhibiting photosynthesis & suppressing CO2 assimilation which stops the production of energy needed for plat growth. After a short period of growth stagnation the plant dies.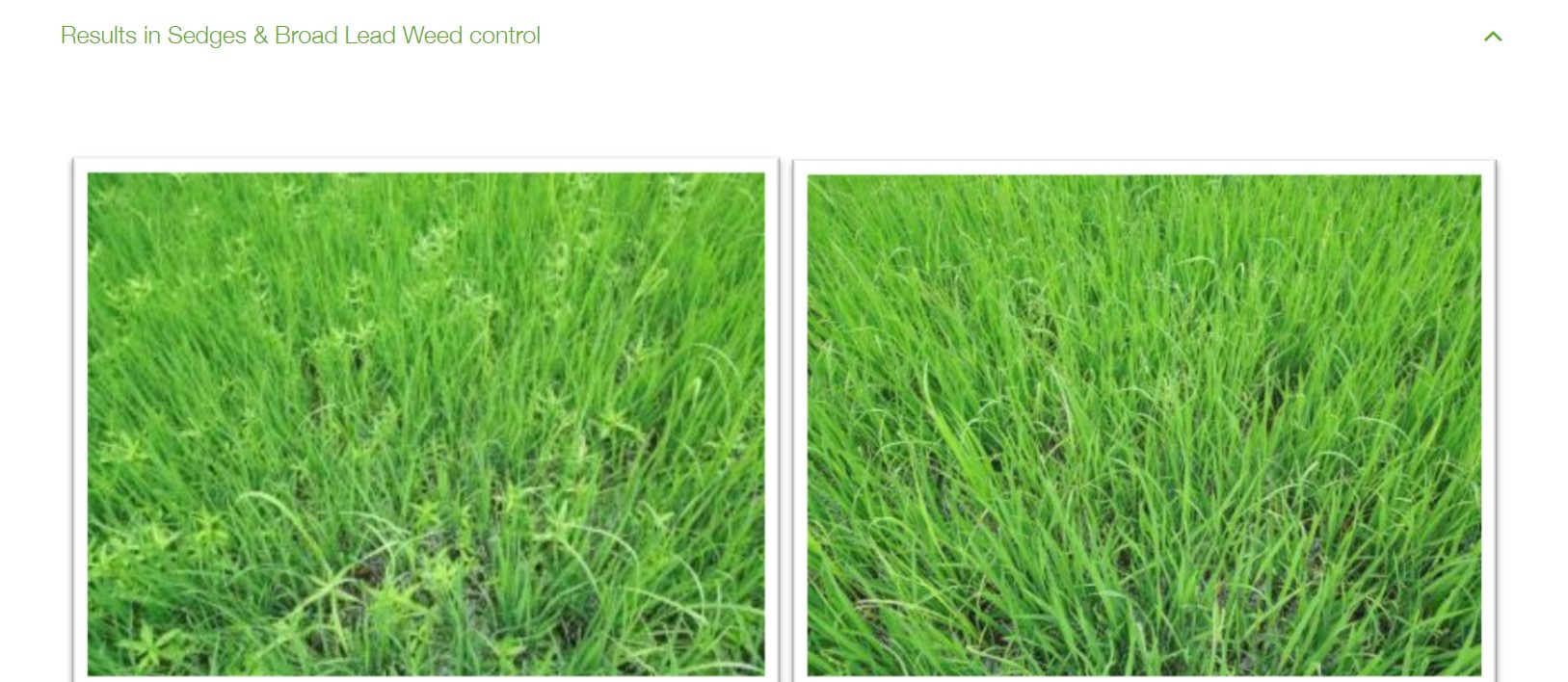 BASF Reflio 
Specialty systemic fungicide for Rice Sheath blight
 
Benefits
Excellent Sheath blight control

Prophylactic & Curative action

Systemic with Acropetal & Basipetal movement

Long duration control - 15 to 18 days

Safer product- Green triangle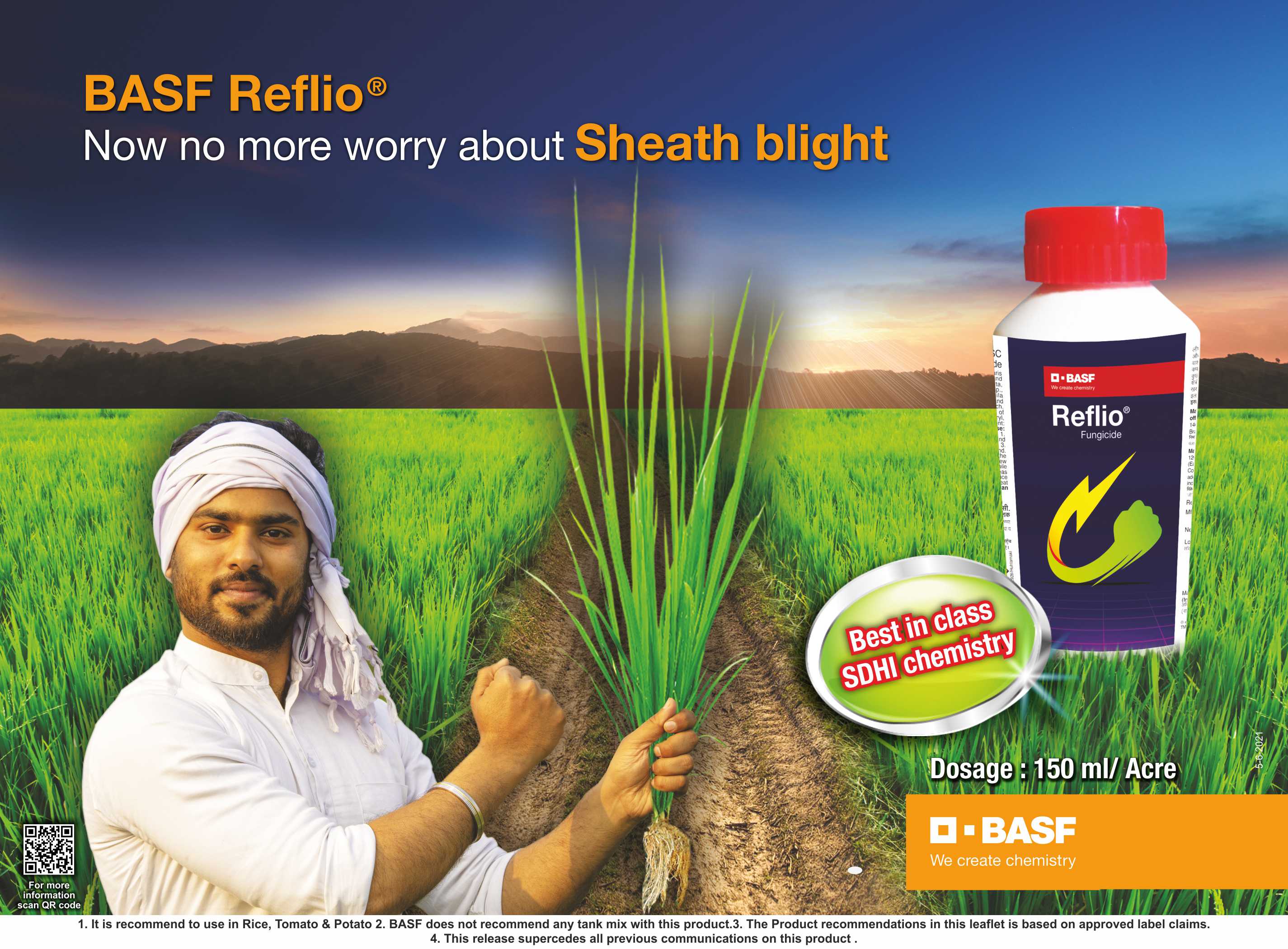 BASF Cantrio
A must for brown plant hopper management.
Benefits 
Immediately stop sucking the cell sap

Stop laying eggs

End the movement of BPH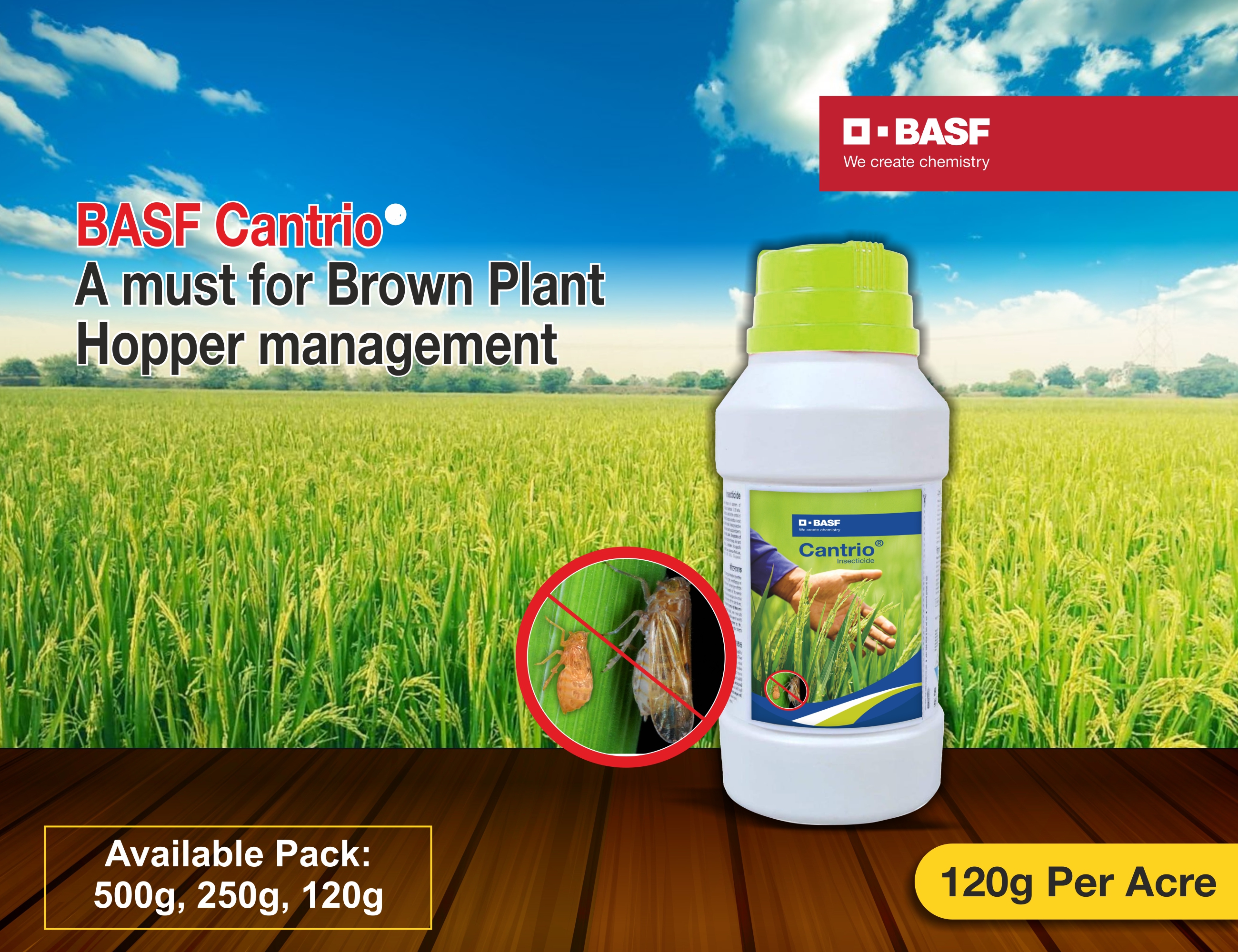 Philtre